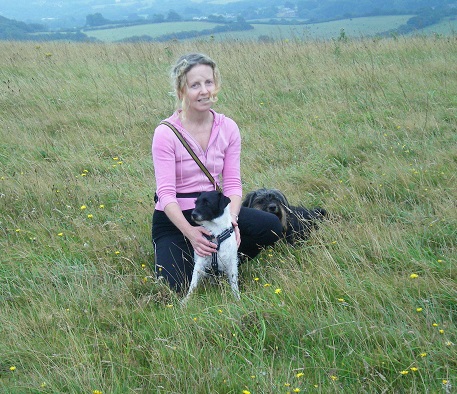 About me
My work focuses on the natural world – animals, the land, an interestingly shaped tree, flowers growing in my garden…. Artistically, though, I'm inspired by colour: I'm intrigued by the emotional rush that certain colour combinations evoke – how does colour do that?! I experiment with painting styles but admire and most enjoy a loose, painterly approach rather than realism. I draw inspiration from artists who use colour as a central part of their work such as The Scottish Colourists, Van Gough and Edvard Munch….though the list is pretty endless and I seem to find a new artist I admire most weeks!
I am interested in reuse of (sometimes unlikely) materials to create something of beauty. It may not be fashionable, but I want to create work that, if not beautiful, is at least uplifting. It excites me to turn ugly, waste materials into artwork that's pleasing to the eye. For example, a recent mosaic work 'Lino Tree' was made from the discarded remains of industry; I found the lino poking up through the ground of a former tip.
As with painting, my interest in mosaics was awakened by a love of colour. But I am also captivated by the meditative process of cutting and laying the tiles – I can become fairly obsessive about it! I would love to see a revival of the ancient art of mosaics – it's the perfect adornment for our urban environment, bringing colour and cheer to all the grey around us. My mosaic work is contemporary in style and I use a wide range of materials, though I'm particularly fond of stained glass and recycled china.
Exhibitions
2017  September – October 'Routes/Roots' King Street Studios, Lancaster.
2017 August-September 'Triangle Art Exhibition', Aldcliffe Road, Lancaster.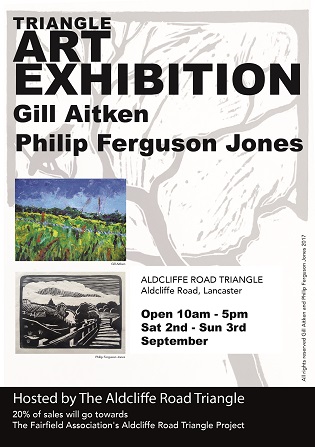 2016 Jan – Feb "Museum Inspired" joint exhibition. Lancaster Museum.
2015 14 Nov – 31 Dec. 'Winter Fairy Tales' / 'Ere Be Dragons' – mosaics. Obsidian Art, Stoke Mandeville, Bucks
2015 September – October. 'Telling Tales' joint exhibition – mosaics and paintings. Thomas Storey Gallery, Storey Creative Institute, Lancaster
2015 March-April. 'Random Elements' group exhibition, The Sanctuary, Lancaster Library
2013 'Lino Tree' mosaic. One Planet Festival, Dukes Theatre, Lancaster
2012 Mosaic collection. Gallery 23, Arteria, Lancaster
---
I am a member of Contemporary Mosaic Art (CMA) and professional member of British Association of Modern Mosaic (BAMM)