This was a big project that took me many weeks. After deciding on the design (abstract but reminiscent of stained glass windows and the colours of the sea) I first put the mosaic together on mesh – on my kitchen table!

Then I cut the mesh into manageable pieces for ease of handling.
When a nice dry day finally arrived in March, I installed the mosaic using mortar cement; this was hard physical work over 4.5 hours – phew! I added tiles to the wall top freestyle.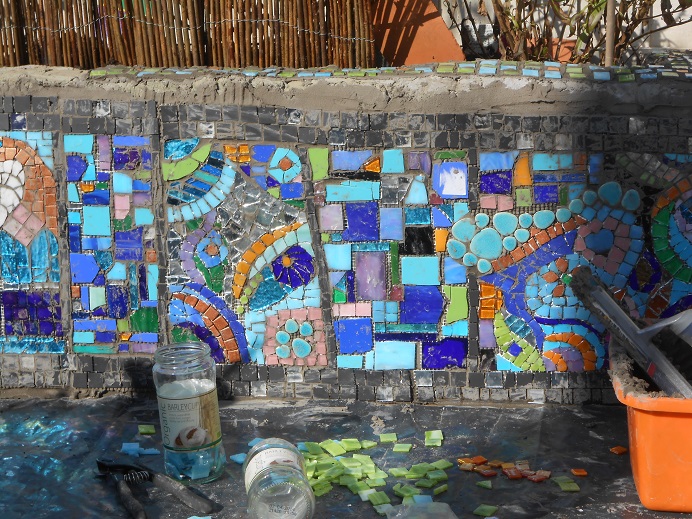 A week later I spent another 4.5 hours grouting and cleaning….equally hard work! My clients are very happy!